From "infowars.com"
Journalist Michael Shellenberger reveals 'How the FBI & intelligence community discredited factual information about Hunter Biden's foreign business dealings'
In the latest episode of 'THE TWITTER FILES,' journalist Michael Shellenberger reveals "How the FBI & intelligence community discredited factual information about Hunter Biden's foreign business dealings both after and *before* The New York Post revealed the contents of his laptop on October 14, 2020."
Continued…
The story begins in December 2019 when a Delaware computer store owner named John Paul (J.P.) Mac Isaac contacts the FBI about a laptop that Hunter Biden had left with him

On Dec 9, 2019, the FBI issues a subpoena for, and takes, Hunter Biden's laptop.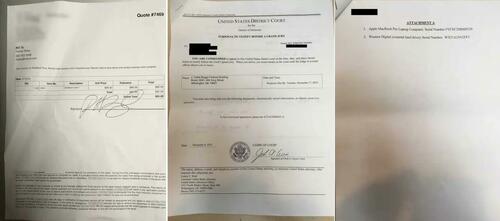 By Aug 2020, Mac Isaac still had not heard back from the FBI, even though he had discovered evidence of criminal activity. And so he emails Rudy Giuliani, who was under FBI surveillance at the time. In early Oct, Giuliani gives it to @nypost
Smoking-gun email reveals how Hunter Biden introduced Ukrainian businessman to VP dad
Shortly before 7 pm ET on October 13, Hunter Biden's lawyer, George Mesires, emails JP Mac Isaac.

Hunter and Mesires had just learned from the New York Post that its story about the laptop would be published the next day.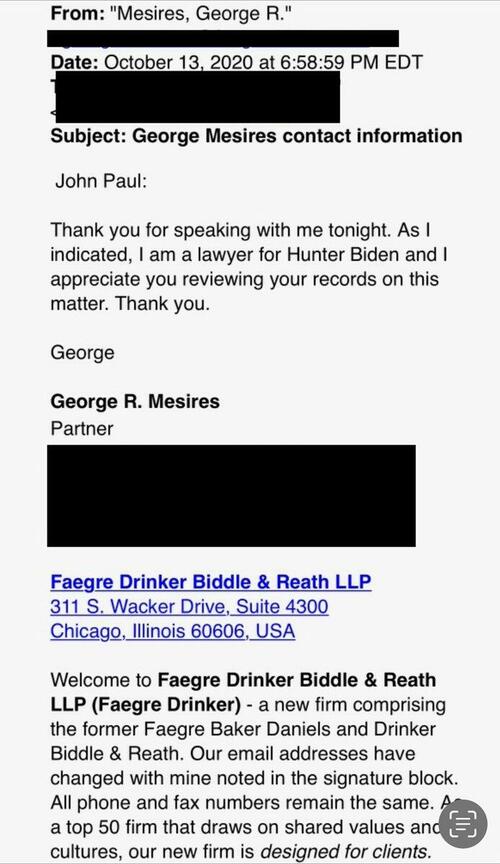 7. At 9:22 pm ET (6:22 PT), FBI Special Agent Elvis Chan sends 10 documents to Twitter's then-Head of Site Integrity, Yoel Roth, through Teleporter, a one-way communications channel from the FBI to Twitter.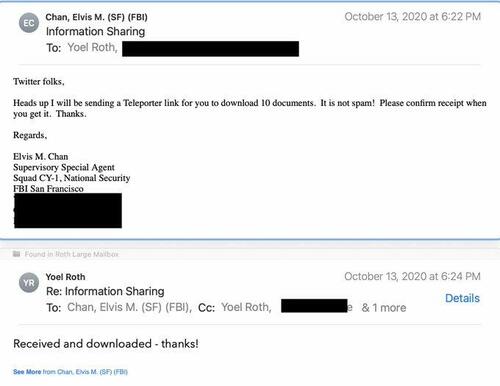 8. The next day, October 14, 2020, The New York Post runs its explosive story revealing the business dealings of President Joe Biden's son, Hunter. Every single fact in it was accurate.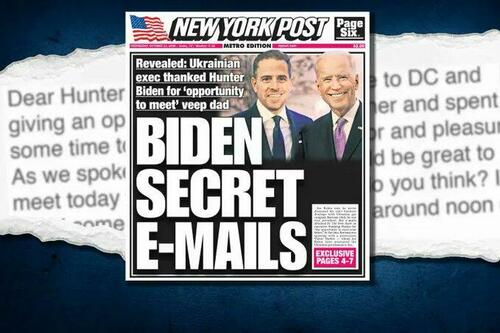 9. And yet, within hours, Twitter and other social media companies censor the NY Post article, preventing it from spreading and, more importantly, undermining its credibility in the minds of many Americans.
Why is that? What, exactly, happened? 10. On Dec 2, @mtaibbi described the debate inside Twitter over its decision to censor a wholly accurate article.
Since then, we have discovered new info that points to an organized effort by the intel community to influence Twitter & other platforms.
15. Indeed, Twitter executives *repeatedly* reported very little Russian activity. E.g., on Sept 24, 2020, Twitter told FBI it had removed 345 "largely inactive" accounts "linked to previous coordinated Russian hacking attempts." They "had little reach & low follower accounts."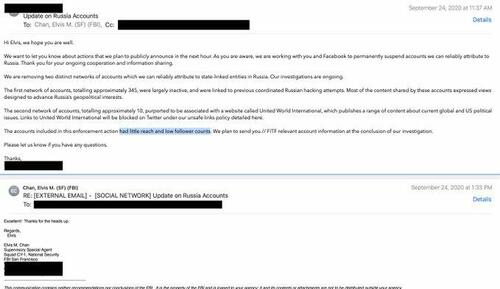 And some thoughts from the peanut gallery: