John Sullivan, founder of Insurgence USA, who just so happened to film the death of Ashli Babbit inside the Capitol building was seen wearing Trump clothing. Before the siege of the Capitol Building Sullivan posted a picture of himself with the caption "counter-intel".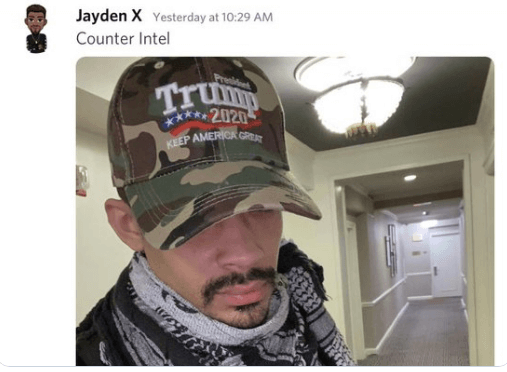 Once he infiltrated the Capitol building he was caught on live camera but this time without any Trump gear on.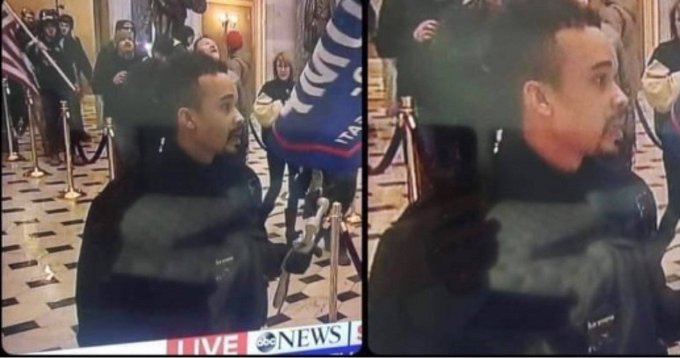 He then stands over Ashli Babbit's body as she bleeds out.
Then speaks to CNN…
An anti-Trump activist who once said he wanted to "rip" the president out of office entered the Capitol Building Wednesday alongside a mob of pro-Trump protesters, but he said he was just there to "document" it. Sullivan told Fox News he regularly attends protests to record what's going on, including a clash involving Proud Boys on Tuesday near D.C.'s Black Lives Matter Plaza. "It's just recording, solely, and not being active in it," he claimed, although he reportedly was arrested in connection with protests back in Utah over the summer and admitted climbing into the Capitol through a window.
So, while Trump supporters who were at the "Save America Rally" are losing their jobs, John Sullivan gets interviews with CNN, Fox News, and other networks.
"It makes no sense whatsoever."
(It actually makes perfect sense when you understand how the media works with all of their lies and deception.)