Heads up! Several ISP's (internet service providers) are emailing customers and attempting to persuade them to sign up for this "measure the country's internet performance". They say that the FCC needs your help and the more information they have , the more improvements can be made.
Here is an example of the email: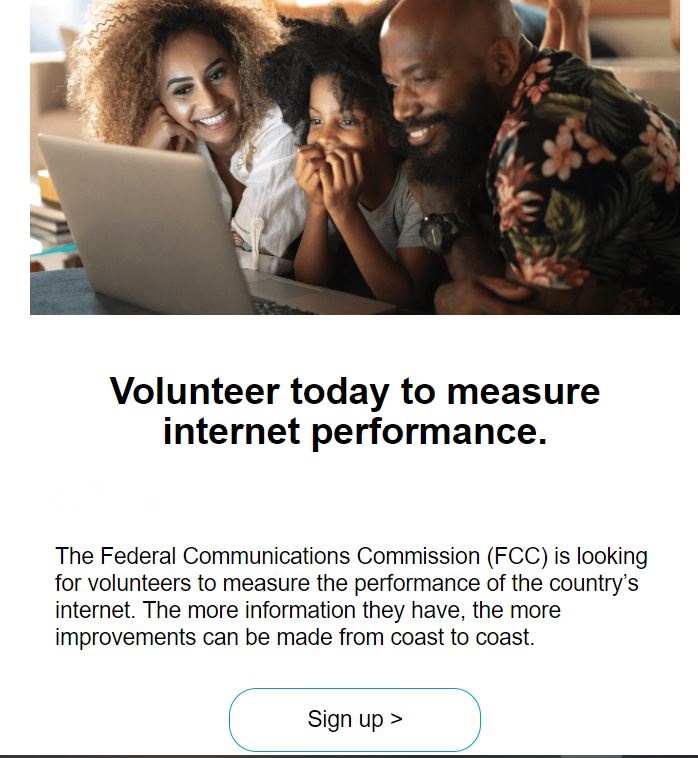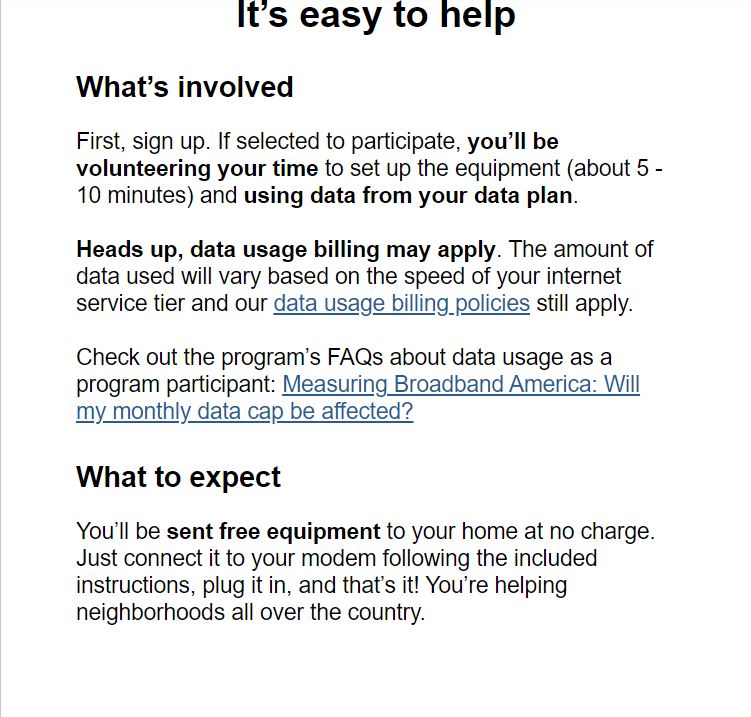 What is strange is the timing of this. Especially with the recent announcement. Make your own call, but think about it….